OK – don't get too excited, although we have to admit that even now, some 14 years after Concorde left commercial service, even the mention of the name brings on a certain misty-eyed longing around FTN towers.
The actual news (yes, we do dabble in that occasionally) is that Concorde 216 G-BOAF has been moved from a long repose next to the now-closed runway at Bristol Filton, to her new home across the airfield in the soon to be opened Aerospace Bristol museum. Given that she had been open to the elements for 14 years, it says a lot for the team looking after her that she was able to be towed without drama (although we're reliably informed there was a trial run a few weeks earlier after some months of preparatory work) and to judge by the photos, she is still looking every bit as good as she did when she was in service – although somewhat quieter.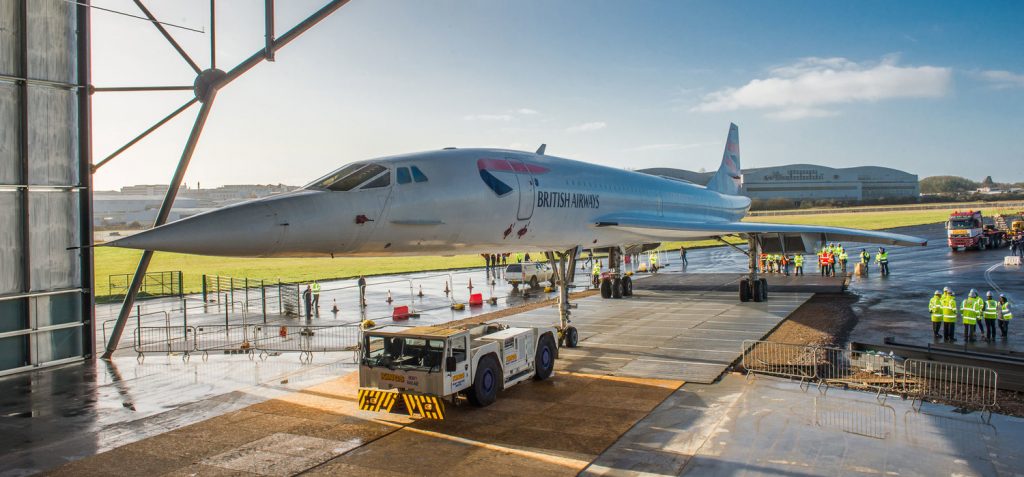 'AF' is a particularly appropriate machine for the new Bristol museum. Concorde 216 was the last Concorde built, and was also the last in a long line of Bristol-designed aircraft to be assembled and flown at Filton, from where she made her first flight in December 1979. In 1983, she made the fastest Trans-Atlantic crossing by a commercial aircraft on a flight from New York to London. (2 hours, 56 minutes and 35 seconds), a record she held for five years until another British Airways Concorde bettered that by a princely 80 seconds. After modifications following the 2000 Paris Concorde crash, it was 'AF' that was the first British Airways Concorde to return to flight and when the end of service came, on the 26th November 2003 it was 'AF' that made the last ever flight by a Concorde when she returned to Filton.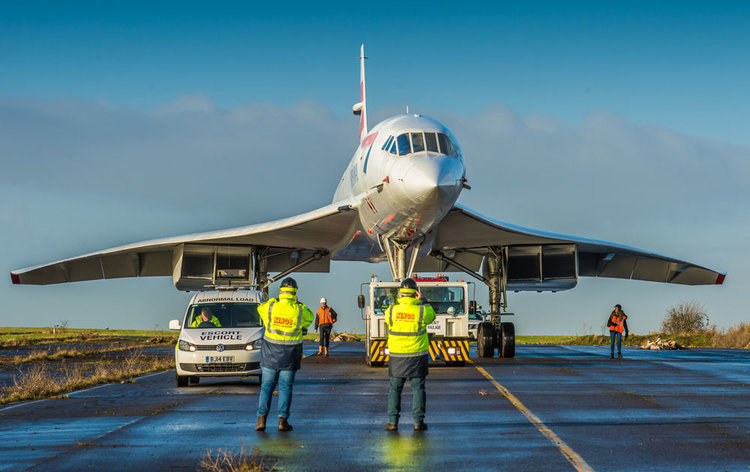 Aerospace Bristol itself is due to open to the public this summer, celebrating over 100 years of aircraft design and manufacture in Bristol (the British and Colonial Aeroplane Company was incorporated in 1910, before later becoming just 'Bristol'). In nearly 70 years, over 22,000 aircraft were designed and built by Bristol in the UK or licenced for production abroad. Exhibits other than Concorde will include a Bristol Scout, a Bristol Fighter and a Blenheim IV, a Bristol type 173 helicopter, a Harrier and the last surviving relics of the giant (and ill-fated) Bristol Brabazon airliner.
And if those names don't mean much to you, can we suggest joining us in visiting the museum when it opens and learning more about the people and machines that helped make the UK a world-leader in aviation and aerospace.