The Ireland Defence Forces are accepting applications for Officer Cadetships, including for Air Corps Pilots.
A candidate for a Cadetship must at the time of application:
(1) be a citizen of Ireland; or,
(2) be a refugee as defined under either the Refugee Act 1996 or the International Protection Act 2015; or, be a national of an European Economic Area State or the Swiss Confederation; or,
(3) be a national of any other State who is lawfully present in Ireland and has five (5) years lawful residence here2.
Applicants must also satisfy the Minister for Defence as to character and be 18 years of age or above and under 28 years of age on 1 September 2017.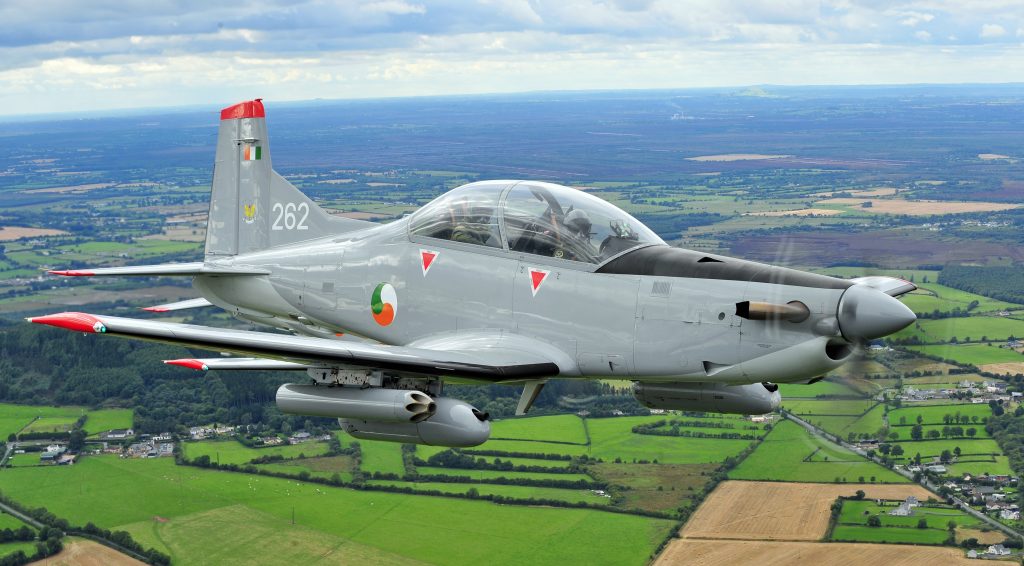 School Leavers/Non Graduates must possess a minimum of Grade C3 in 3 Higher Level papers and Grade D3 in 3 Ordinary/Higher level papers, in a single sitting of the Leaving Certificate Examination. Leaving Certificate Applied does not qualify for this competition.
A minimum of Grade D3 is required in the following Ordinary/Higher level subjects:
(1) Mathematics.
(2) Irish. NUI matriculation exemptions apply.
(3) English. Candidates whose first language is not English must satisfy the English language requirements in accordance with NUI Matriculations Regulations.
(4) Third language accepted for NUI Matriculation Registration purposes. NUI matriculations exemptions apply.
(5) Any two Matriculation subjects not already selected.
Graduates must possess as a minimum Grade D3 in the following Ordinary/Higher level subjects:
(1) Mathematics.
(2) Irish or English.
(3) Any four Matriculation subjects not already selected.
Candidates must also have successfully completed a Bachelor Degree programme at Level 8 or higher of the National Framework of Qualifications.
The Air Corps provides a range of military and non-military air services through a fleet of twenty six aircraft, comprising ten rotary wing and sixteen fixed wing aircraft. Aircraft types include the Learjet 45, the CASA Maritime Patrol aircraft, the Pilatus PC-9M training aircraft, the Cessna 172 and EC135 and AW139 helicopters.
The Air Corps Cadet will undergo a course of training of approximately two years duration divided into two stages.
Stage 1 of training takes place at the Cadet School, Military College, DFTC, Curragh Camp and takes approximately nine months. The Cadet receives a basic military training including instruction in Weapons Training, Tactical Operations, Map Reading, Communications Skills and First Aid.
On successfully completing Stage 1 of training, the Cadet will be posted to the Air Corps, Casement Aerodrome, Baldonnel, Dublin 22 for Stage II – flying training.
This course progresses from elementary and basic to advanced flying and lasts a period of approximately fifteen months. During the term of the Cadetship the character of the Cadet is trained and moulded with the object of developing his/her powers of leadership, initiative and general ability.