A new flight tracking app from National Air Traffic Service (NATS), the UK air traffic control company, is promising users real-time UK radar data as well as a unique three dimensional view of air traffic over the UK.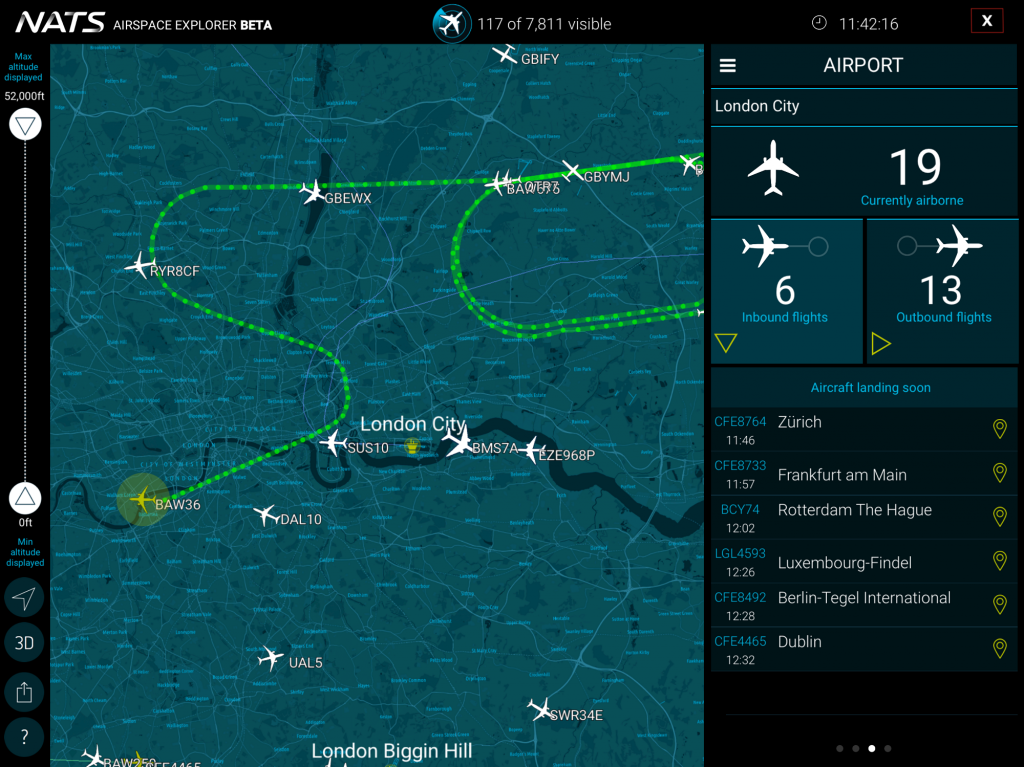 Most existing flight tracking apps use a crowd sourced version of ADS-B technology. This provides excellent flight tracking of ADS-B equipped aircraft, but coverage is limited to these aircraft. Airspace Explorer uses real-time radar data to track aircraft over the UK. This is the same data that ATC use to control and monitor over 6,500 aircraft each day. NATS say that not only is the data very accurate, but it also offers excellent coverage and refreshes at a fast rate.
The free app also provides a 3D view that gives a true sense of the relative altitudes of aircraft and the shape and size of the areas of controlled airspace in the UK.
While still in beta version, and actively undergoing continual development and improvement, already users can pan, zoom and move around the airspace in 3D, learn more about how it's structured and view flight paths in and out of airports to gain a sense of the approach and departure routes each aircraft flies.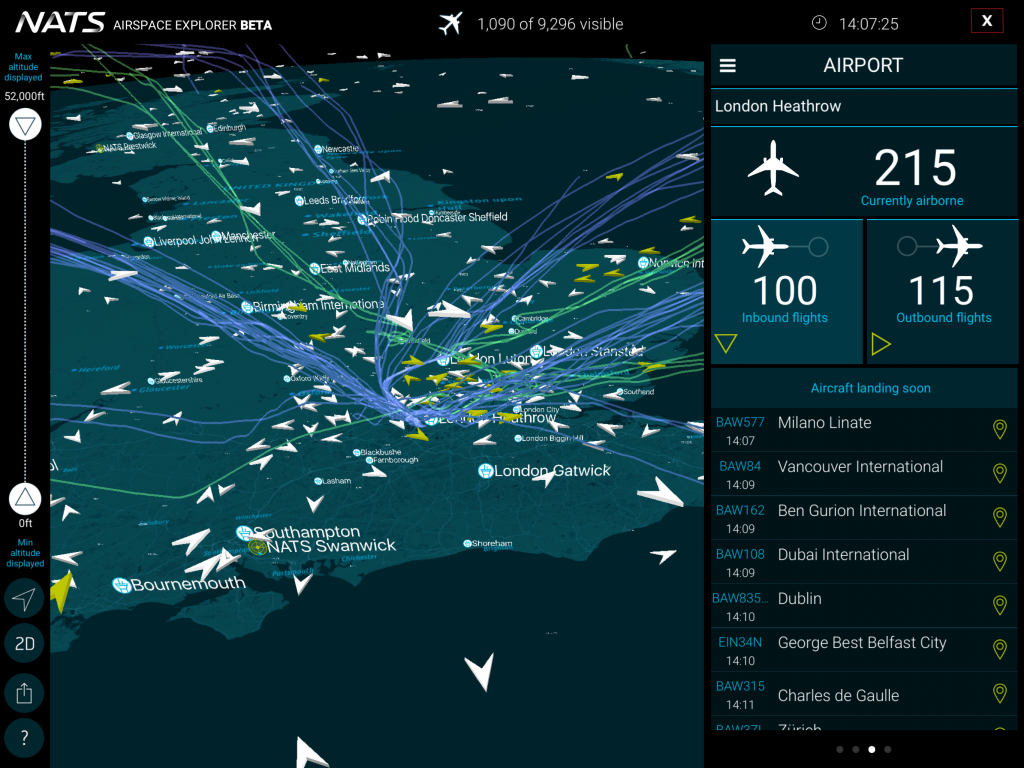 Matthew Mills, NATS Head of Digital Communications, said: "Airspace Explorer is based on an internal app we have at NATS, and while it's similar to other flight tracking apps out there we've included some unique and exciting features that we hope will give users an insight into the airspace as we see it. Our airspace is really the invisible infrastructure that underpins civil aviation, but it's complex and layered. To help see and understand these highways in the sky we've included a unique 3D mode that shows flight paths and airspace structures. The addition of radar data for the UK also means users can get a very accurate picture of aircraft arrival and departures routes."
Apart from radar data in the UK, Airspace Explorer uses ADS-B data from Flight Aware – the global flight data provider. Airspace Explorer is available to download for iPad for free from the UK Apple App Store. A version for iPhone is currently in development, with other platforms under consideration.