The UK pilots' association has said that the only thing that should matter for wannabe pilots is ability, not gender, background or financial situation. BALPA says that young girls shouldn't let lack of visible representation put them off dreams of becoming a pilot, nevertheless the UK pilot population is 95% male, with only 608 women in the UK holding a flight crew licence. The pilots' association said that with increasing training costs, financial concerns are also putting talented would-be pilots off joining the profession.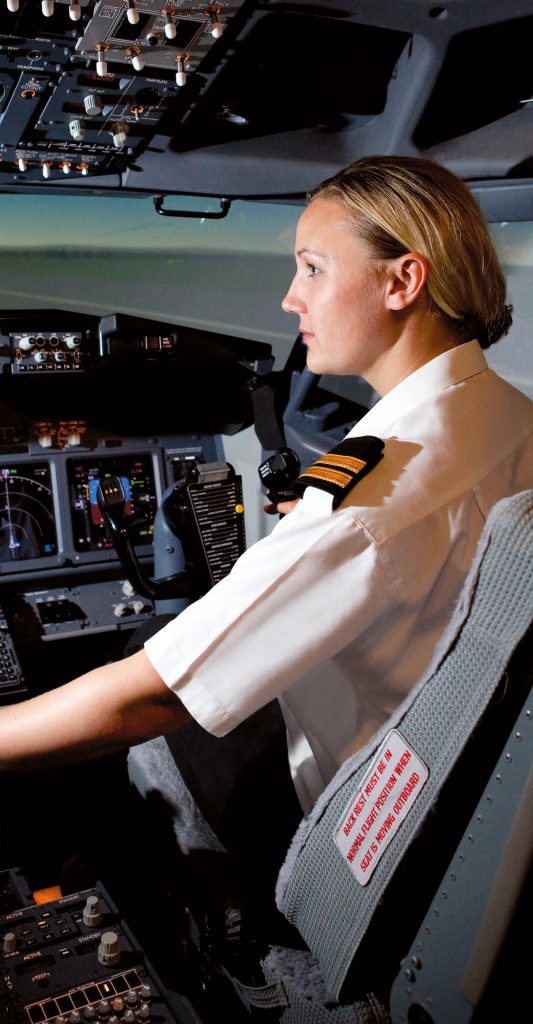 BALPA General Secretary, Brian Strutton, said: "The research in this area is limited so no one really knows why there are so few women pilots. It could be that, with women still often being the main childcare providers, many don't see the pilot lifestyle as conducive to having a family. Another reason that could be behind this is lack of visible representation – so often we're shown men as pilots, and women as cabin crew. This could be sending a message to young girls that if they want to work in aviation, it can't be as a pilot.
That is why we're pleased to see airlines such as easyJet taking a proactive stance on this with their Amy Johnson Flying Initiative, as well as inspiring the younger generation by taking some of their female pilots to meet young girls through their partnership with Girlguiding.
We are also concerned that increased training costs are also acting as a barrier to those from less fortunate backgrounds – this could see the pilot world become increasingly exclusive. We don't believe those who do not have the skills required should be 'pushed through', but we do believe the only thing that should matter in realising your dream and securing a job as a pilot should be your ability, not your background, financial situation or gender."