The Empire Test Pilots' School, ETPS, at MoD Boscombe Down has begun taking delivery of its new fleet.
The first Airbus H125 helicopter decorated in the new ETPS livery has arrived at Boscombe Down, to join the school's modernised air fleet. The H125 joins the new Grob 120TP fixed-wing aircraft, which has been flying from Boscombe Down since November 2017.
The school's new Pilatus PC-21 has now also joined the new ETPS fleet. A second PC-21 will be delivered in the fourth quarter of 2018 and will be used for test pilot training courses commencing early in 2019.
Over the coming months, ETPS instructors will conduct a programme of flights using all the new aircraft to build their experience and develop exercises for the 2019 course and beyond.
Making ETPS courses available to customers who have never previously had access
Nick Lay, Operations Director, said: "We are making great strides in our strategy to set a new benchmark for Test Aircrew Training capability worldwide. The QinetiQ Civil Flying Organisation will complement the new aircraft by enabling us to use them to the greatest possible effect, as well as making ETPS courses available to customers who have never previously had access."
These recent developments coincide with the retirement of the school's two operational Alpha Jets; which have been the mainstays of the Fixed Wing course since they were acquired from the German Air Force in 1999.
Nick Lay added: "For those who flew the Alpha Jets, as well as many more who managed, maintained, repaired, modified and supported them over the last 18 years, this is a bittersweet moment.
However, it is not the end for the aircraft, as we will seek new owners over the next few months and there is every chance they will fly again. It's the end of an era, but equally the start of a new and very exciting one for ETPS and its customers."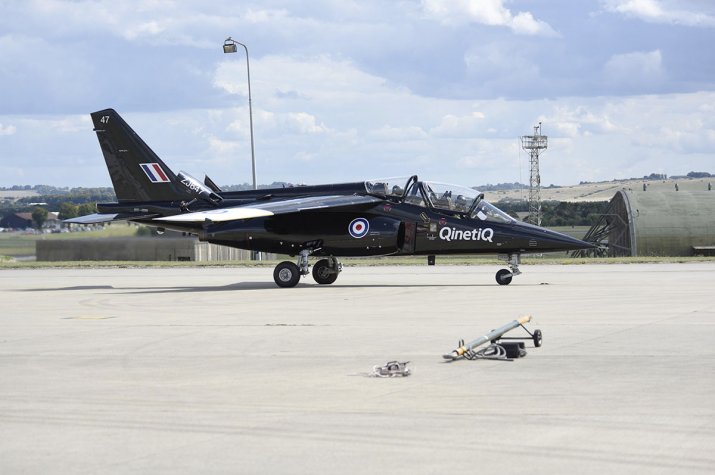 By Rob Hall