Tecnam have signed a contract with Hellenic Air Force (HAF) for the supply of 12 low wing trainer P2002JF held in Athens last July 5th.
The contract, signed by Walter Da Costa, Tecnam Global Sales and Marketing Director and by the General Staff of the Hellenic Air Force, in the presence of the Minister of National Defense, Mr. Panos Kammenos, and the Chief of General Staff Chief of Staff, Vice-Chief Christos Christodoulou, is the result of a tender procedure initiated in June 2016.
The HAF, among several competitors, choose the Tecnam P2002 JF as its screening/primary training aircraft for the 360 Squadron, at Dekhelia Air Base, also home of the air force academy. In addition to the 12 P2002 JF aircraft ordered, Tecnam will provide a SOFTEK simulator and a computer-based integrated training system with ancillary support services.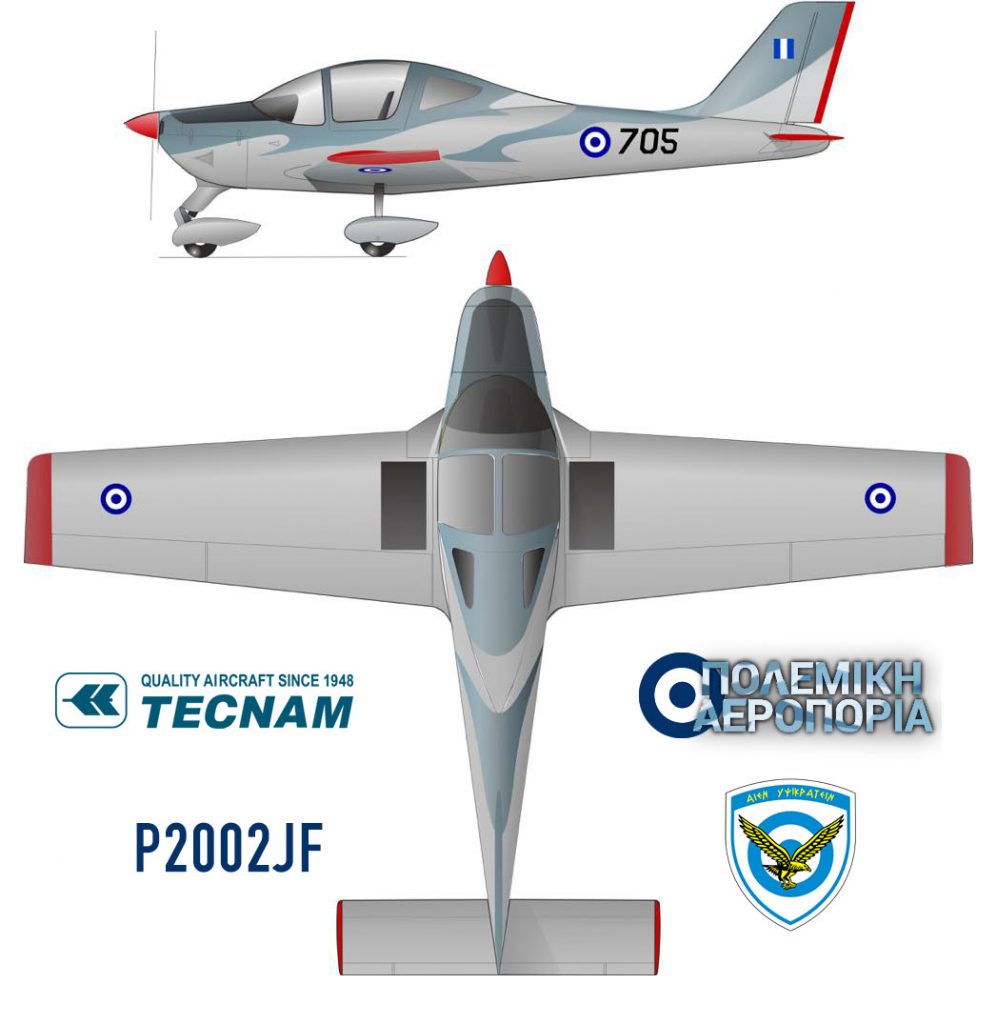 The Hellenic Air Force (HAF) is the air force of Greece and was formed in 1911. The Hellenic Air Force includes approximately 33,000 active troops, of whom 11,750 are career officers, 14,000 are professional conscripts, 7,250 are volunteer conscripts and 1,100 are women. The motto of the Hellenic Air Force is the ancient Greek phrase "Always Dominate the Heights"), and the HAF ensign represents a flying eagle in front of the Hellenic Air Force roundel.
The Tecnam P2002JF is a two-seat, single engine, low wing aircraft powered by the 912, and with GARMIN avionics. In 2016 Tecnam delivered eight P2002JF to Argentina Air Force, that fleet has so far flown more than 6,000 hours and performed 16,000 landing.
Paolo Pascale, TECNAM CEO, said: "We are delighted that yet another Air Force is choosing Tecnam for its training. We are honoured by this choice and the Hellenic Air Force's appreciation of our commitment to the quality of our products and service."