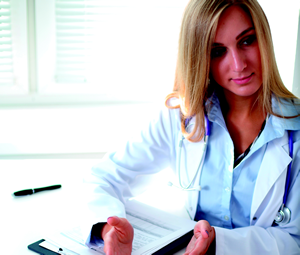 Medical requirements for UK private pilots and PPL instructors are to be simplified later this year, removing the need for any form of medical examination or certification for many PPL holders, bringing their medical standards in line with requirements for private motorists.
Arising from proposals put forward during the Government's Red Tape Challenge in 2013, aimed at reducing the regulatory burden placed on General Aviation (GA), a public consultation on PPL medical standards was launched last year. The consultation paper (CAP1184), which closed on 10 July 2015, drew 1,823 responses from industry – the highest ever response to a public consultation, according to the UK Civil Aviation Authority – with 96% of responders supporting the proposal. The change to medical regulations is due to come into effect later this summer, following an amendment to the UK Air Navigation Order (ANO).
While holders of a UK PPL or NPPL will be able to benefit from the deregulation initially (with the exception of Instrument rated (IR) private pilots flying under Instrument Flight rules (IFR), who will still be required to hold a Class 2 medical certificate), the change becomes more limited in scope from April 2018 onwards, when pilots flying EASA aircraft must meet pan-European rules rather than national ones. Currently, holders of UK PPLs may fly EASA aircraft using the privileges of an EASA LAPL. After April 2018, however, UK PPL holders will have to convert to either an EASA PPL or LAPL in order to be permitted to fly EASA aircraft, or be restricted to flying Annex II aircraft, such as microlights, homebuilds and historic aircraft, which are outside the regulatory scope of EASA and remain under national regulatory control. As the change to medical requirements is at national level only, holders of EASA PPLs flying EASA aircraft will need to hold a Class 2 medical issued by an Authorised Medical Examiner (AME). However, the UK CAA is hoping to use analysis of safety statistics gained in the intervening period to effect change at European level: "We aim to influence EASA in considering reviewing the medical requirements for EASA licence holders flying EASA aircraft," said the CAA.
The UK Driver and Vehicle Licensing Agency (DVLA) identifies 75 medical conditions that could impair an individual's ability to drive, and drivers are required by law to inform the DVLA if their medical condition changes to the extent that their ability to drive could be compromised, facing up to a £1,000 fine for failure to comply. While there will be no requirement for pilots to hold a driving licence, they will nonetheless need to meet the Group 1 Ordinary Driving Licence medical standards and will be required to complete an online CAA form and make a legally binding statement that they meet this requirement. Additional caveats are also being included to advise pilots to seek advice from their GP or AME if they are unsure as to whether they meet these medical standards, reproduced in the side bar. Up to the age of 70, pilots will only need to complete the online form once, after which age they will need to re-submit once every three years.
According to responses to the consultation document, the only proposal that appears to have courted any controversy was the proposal to extend the deregulation to PPL instructors. The majority of respondents to the consultation (986 out of 1,498), including four GA associations, said that instructors should continue to be required to hold a Class 2 medical certificate. Despite this, the CAA have chosen to stick to their proposal, citing EU regulation, which states that the medical requirement for flight instructors should be the same as that for pilots undergoing PPL training. Additionally, the CAA is concerned that the planned removal of the NPPL medical scheme later this year could adversely impact instructors. The CAA states in the consultation document: "…as we are now planning to remove the NPPL medical scheme, then if we were to require flight instructors to hold a medical, they would need to hold a LAPL medical certificate at a minimum. For those flight instructors (e.g. microlight flight instructors) who currently instruct with an NPPL medical declaration, requiring a LAPL medical would actually be more regulatory than the existing system. This would go against our principles of deregulation."
As an organisation which to a large degree self-regulates its activities, the British Gliding Association (BGA) was the first GA organisation to implement reduced medical requirements for its members. FTN asked the BGA what they thought of the CAA's new medical deregulation for private pilots. BGA CEO, Pete Stratten, told FTN: "For decades the CAA has recognised that UK gliding regulates itself and therefore does not need CAA intervention. Some decades ago, the BGA introduced a self-declaration medical supported by a GP endorsement. At the turn of the century, a similar approach was adopted by the UK CAA for the then new NPPL. Of course the NPPL and the associated risk based medical requirement are highly successful. Two years ago, having seen the excellent work being developed by CAA on medical risk, the BGA considered and adopted a revised gliding medical standard based on holding a driving licence. The CAA's recent announcement that it will in future require a medical declaration based on driver medical standards for private pilots is of course welcome if not unsurprising news.
"Some ten years ago, gliding was dragged into the scope of EASA regulation, where the medical requirement was influenced by a strong AME lobby. These days, EASA claims to be adopting a risk based and proportionate approach to regulating GA. It would seem inconceivable that they would continue to ignore the evidence – including the CAA's data – that demonstrates that a medical declaration can effectively manage the small amount of risk posed by medical incapacity in the vast majority of private air sport flying."
According to CAA statistics, GA fatal accidents which may have a possible (but inconclusive) medical cause are uncommon. Over a 10-year period from 2004 – 2013, the CAA says that there were a total of 151 GA fatal accidents of which 20 had possible medical causes. These included factors such as hypoxia, fatigue, dehydration, alcohol and suicide. However, the CAA says that there is a degree of uncertainty in these statistics as the cause of the accident is often unconfirmed and a medical cause only suspected. Given the uncertainty in the medical cause data and the wide range of causes covered, not all of which would be affected by the change in medical standards, the CAA decided to focus its risk analysis on serious incapacitation in flight. From a third-party risk perspective, out of the 151 GA fatal accidents recorded, there were a total of six GA accidents involving third parties on the ground. Only two of these resulted in fatalities and both of these, says the CAA, involved third parties involved in aviation activities rather than being uninvolved third parties. There were no fatalities to a third party as a result of serious incapacitation of the pilot, the CAA confirms.
The CAA also gave consideration to the risk of incapacitation in flight by looking at the likelihood of different medical conditions occurring which could result in pilot incapacitation. The focus was on conditions which could result in sudden incapacitation (e.g. heart attack, seizure) where the pilot may be unaware of symptoms at the start of the flight. The governing assumption was that private pilots do not generally take part in recreational flying if they feel unwell, which the CAA says was supported by feedback from the consultation.
Based on the maximum number of private pilots who could possibly take advantage of this new proposal, the CAA estimates that there could be a total of approximately two acute medical incapacitations events in-flight per year compared with approximately one at present. "Whilst the risk of pilot medical incapacitation is increased, the absolute risk of a medically caused accident is assessed to remain very low," the CAA concludes.
The CAA says it will closely monitor accident statistics following roll-out of the new medical deregulation this August and will use resulting statistics to influence EASA to follow its lead. As well as freeing up GP resources, it is estimated that the new self-declaration medical requirement will save approximately £1m and 10,000 hours per year overall for private pilots. Private pilots holding restricted Instrument Ratings (IR(R) – previously known as the IMC rating) will also be permitted to self-certify, as will private pilots with night qualifications, although they will need to pass a separate eye test. Private pilots who are excluded from the deregulation and who will be required to continue to hold EASA Class 2 medicals, are those who wish to use the flight privileges of a full instrument rating (IR), as well as private pilots flying in air displays.