Virgin Atlantic is re-launching its Future Flyers Programme, with 12 places available for aspiring pilots to join a career programme which leads directly to a job as a first officer with Virgin Atlantic, flying A330 aircraft on their long-haul routes. The course will lead to the Multi-Crew Pilot Licence (MPL) qualification.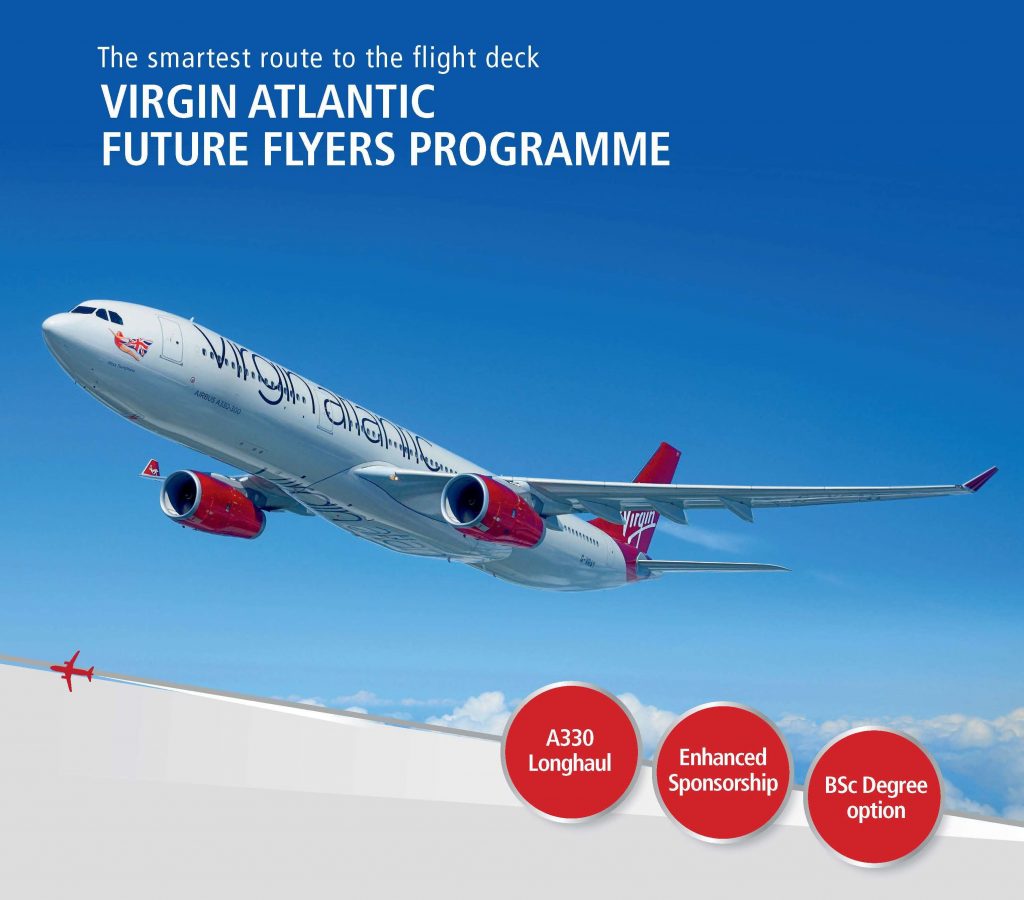 Virgin Atlantic say that their scheme widens access to training through a funding solution whereby the airline underwrites loans for successful and outstanding applicants who require financial support, as well as providing full-time employment to all those who successfully complete the training programme. Those who have so far secured places on the highly-competitive programme (first launched in 2014) come from an eclectic mix of backgrounds, with previous jobs including bar tender, bicycle mechanic and computer programmer; policeman and credit controller. Moreover, the number of women who have secured a place on the programme is significant by industry standards: 22% of those currently in training on the scheme are female, compared to the average of around five or six per cent across the global pilot workforce.
This year the programme is supported by a new partnership with Secure Trust Bank – a retail and commercial bank based in the United Kingdom. Applicants to the Future Flyers Programme will have the opportunity to access a loan of £109,000 which will be underwritten by Secure Trust Bank and guaranteed by Virgin Atlantic, covering the total funding required for the programme.
Dave Kistruck, Vice President of Flight Operations for Virgin Atlantic commented; "Our Future Flyers Programme continues to receive record applications and really underpins the importance of opening up access to everyone who has ever dreamed of becoming a pilot. I'm excited we're continuing to work with our partners at CTC Aviation to make a flying career truly accessible for everyone – whatever their background."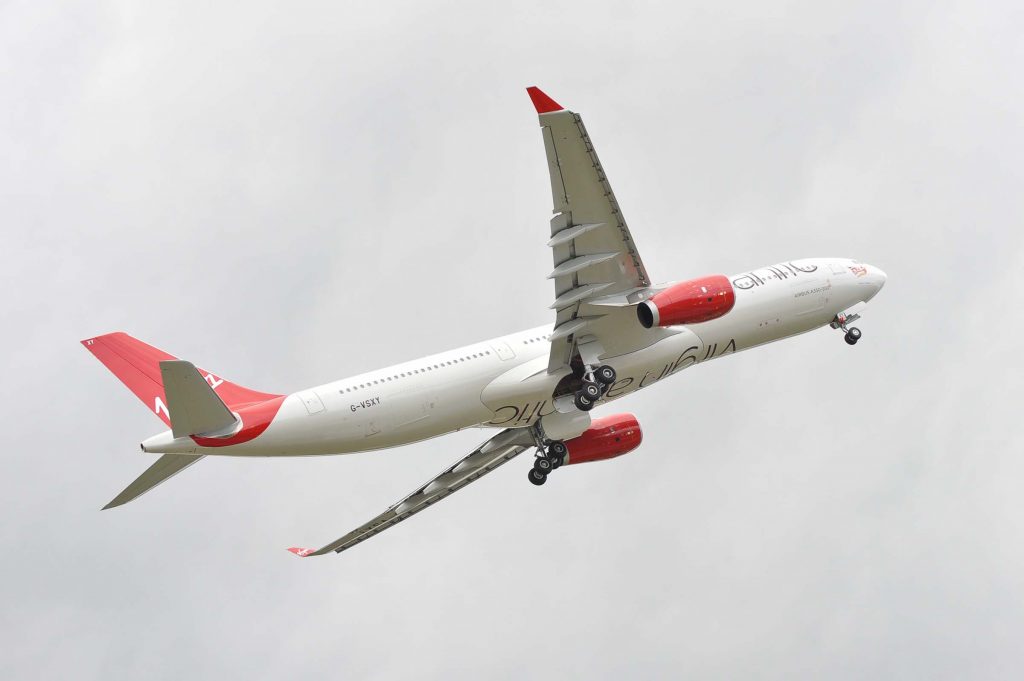 Successful candidates will embark on an 18-month course from trainee through to first officer at CTC Aviation's Crew Training Centres in both the UK and New Zealand. The programme also offers the opportunity to complete a BSc Honours Degree in Professional Aviation Pilot Practice in partnership with Middlesex University, alongside pilot training.
Basic entry requirements for the CTC WINGS Virgin Atlantic Future Flyers Programme are:
Minimum age of 18 by 1stJune 2017
5 GCSE's Grade A-C (or the Equivalent to include Maths, English and a Science based subject (excluding General Studies)*
To be a Native English speaker or have Level 6 English Language Proficiency, IELTS level 6
Have the unrestricted right to live and work in EEA
Medical fitness and physical condition appropriate to obtain an EASA Class One Medical Certificate
Be eligible to apply for an International Airport ID and satisfy regulatory Security Requirements.
*Academic qualifications must have been achieved upon submission of application. Applicants who believe they have equivalent qualifications to those set out above may still apply, but will be asked to provide a Letter of Comparability from UK NARIC.
Virgin Atlantic say that PPL holders may apply providing they have not attempted any EASA ATPL Theoretical Knowledge examinations.
Applications are now open at ctcaviation.com/virginatlantic and will be open until the 14th November. Information required to complete the online application includes:
Height in cms and weight in kgs.
A full list of schools attended with name, year of starting and year of finishing.
A full list of exams taken at school with year taken and grades achieved.
Universities or Higher education establishments attended with name, year of starting and year of finishing.
Full list of exams/degrees or other qualifications taken at University with year taken and grades achieved.
Details of any previous or current employment with name of company, dates of joining and leaving.
Details of two referees that have known the applicant for more than 5 years, (not relatives or close friends), including their address and telephone number.