Organisations and individuals from across the UK aerospace industry came together at the House of Lords on 23rd November to highlight to politicians and industry stakeholders the social, economic and educational benefits of youth access to aviation, and the vital connection such activities have with the future prosperity of the British aerospace industry.
In its role as the 'aerospace network', the Air League has sought to develop the Youth in Aviation initiative as a powerful tool for collaboration between not-for-profit organisations within the aerospace industry. The number of joint activities and engagement with other groups has increased significantly in recent years.
The main participants at the event were not-for-profit and charitable organisations such as The Aviation Skills Partnership, The Royal Aeronautical Society, Aerobility, Scouts Association, Air Cadets, Fly2Help, RAF Museum, Brooklands Museum, the British Gliding Association and IMechE.
Speaking at the event, Andrew Perkins – Air League Trustee and British Airways Senior First Officer – said, "The Youth in Aviation Parliament reception is an incredibly important event for the aviation industry as a whole. The themes of the day were all focused on how we can increase the involvement of young people in aviation and to highlight the many benefits that youth access to aviation can bring to society."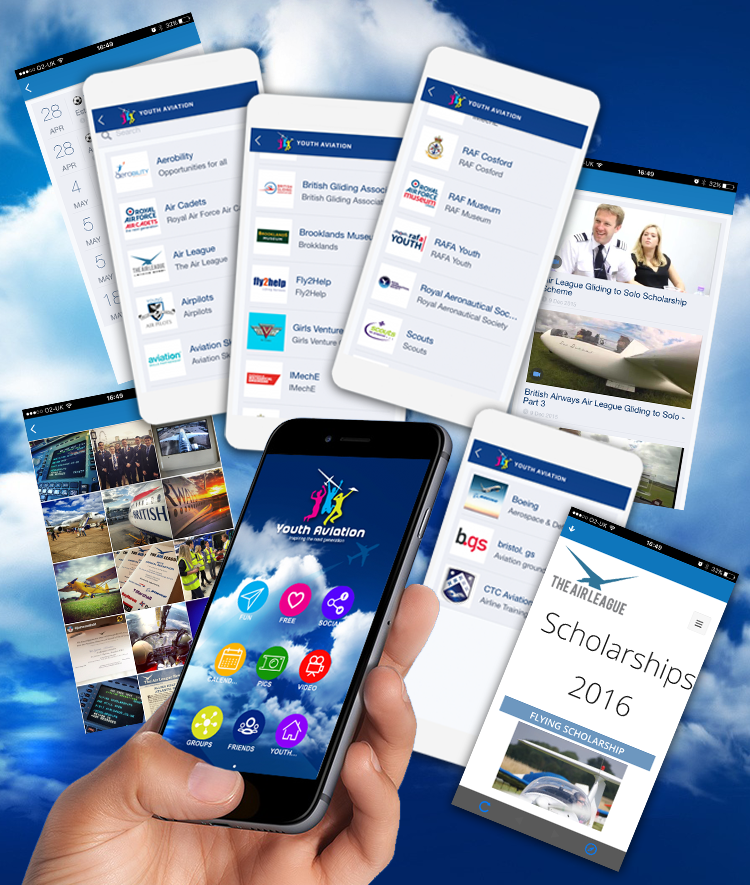 One of the initiatives from Youth in Aviation is the Youth Aviation app, which includes:
• SOCIAL MEDIA INTERATION
• NATIONAL EVENTS CALENDAR
• IMAGERY GALLERY
• VIDEO GALLERY
• ORGANISATIONS AND GROUPS WITH MORE INFORMATION
• PARTNERS AND FRIENDS
• FUN ITEMS
• FREE STUFF