The first pair of Grob 120TP trainer aircraft for the new military training system have arrived in the UK. These aircraft will form the cornerstone of the UK Military Flying Training System (MFTS) as Elementary Flying Training aircraft, giving student pilots a first taste of military aviation. The aircraft arrived at RAF Cranwell in late November before completing their journey to RAF Barkston Heath, where they will begin providing flying training to Navy, Army and RAF pilots next year. The TP120 fleet will be based at both Cranwell and Barkston Heath.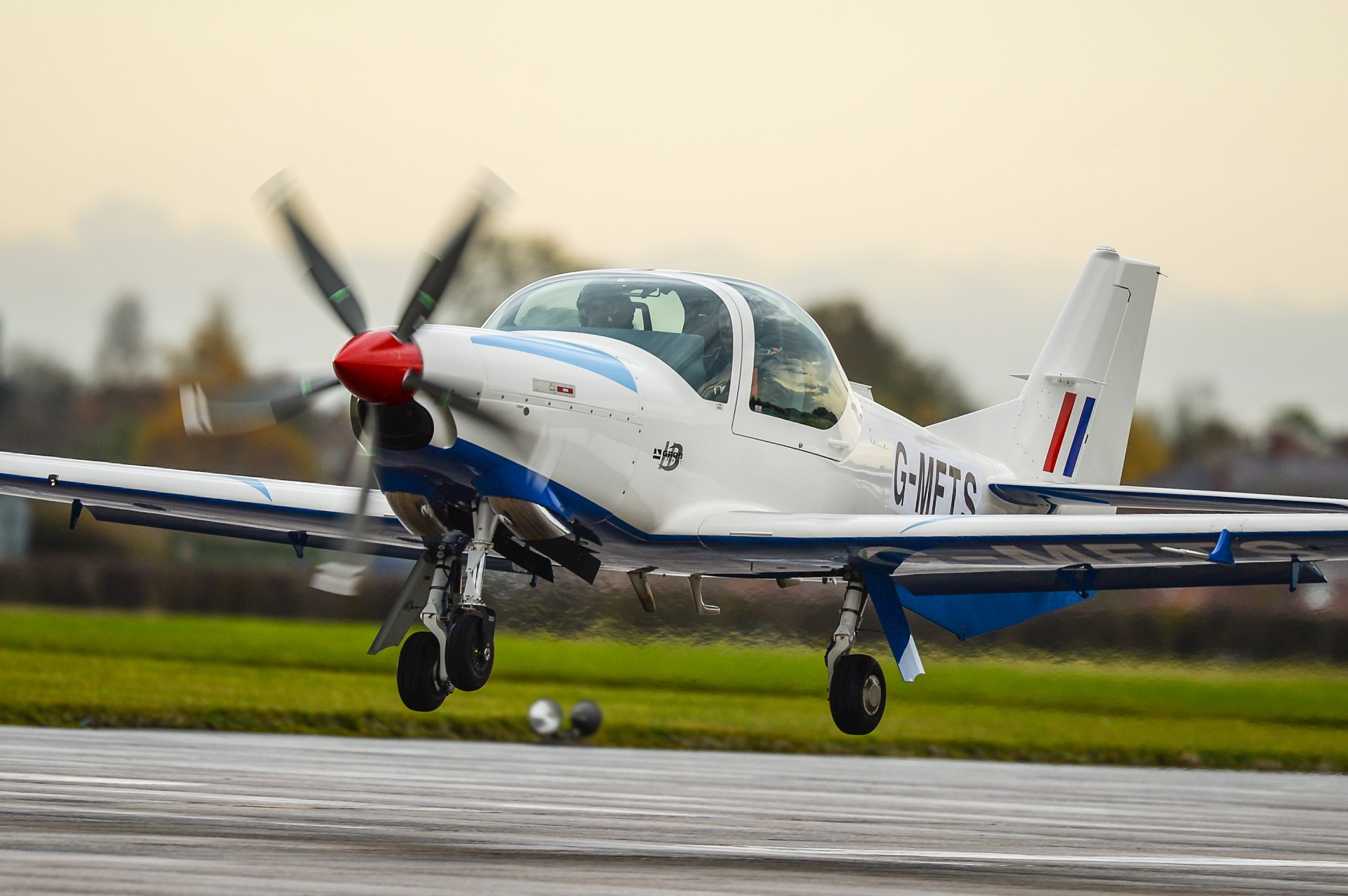 In UKMFTS guise the Grob 120TP will be known as 'The Prefect', a homage to the Avro 626 biplane trainer used to train RAF navigators in the 1930s. The 120TP is a turboprop-powered version of the Grob 120 basic trainer, powered by a Rolls-Royce M250-B17F turbine engine delivering up to 456 SHP through a five-blade constant speed MT-Propeller.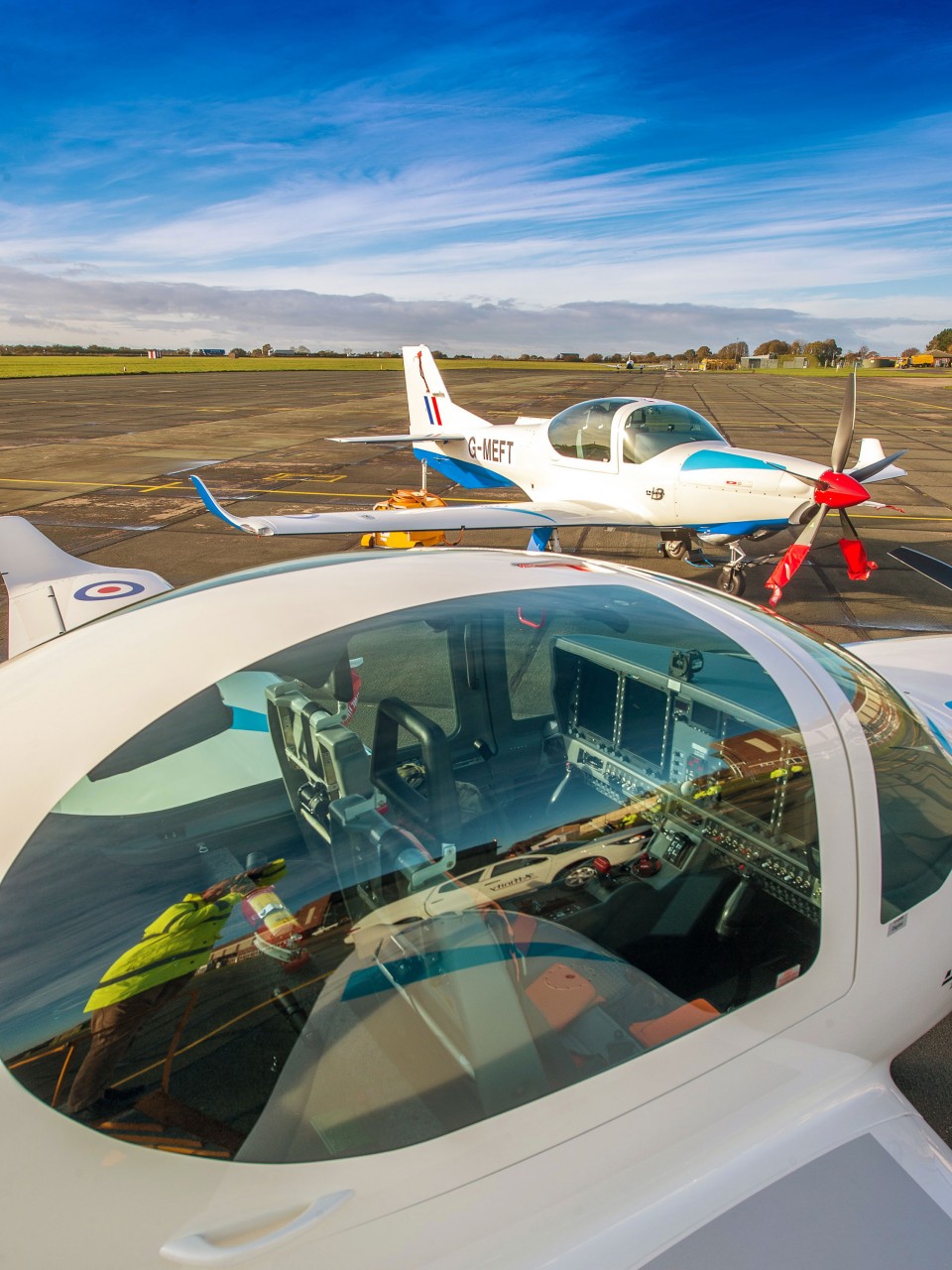 Features of the 120TP include an all composite airframe with a life of 15,000 flight hours and stressed to -4G/+6G, a service ceiling of 25,000ft and a VNE of 250 knots. Inside, the cockpit features dual Primary Flight Displays (PFD) and available safety features include traffic advisory system (TAS), digital flight data and cockpit voice recorder (FDR & CVR) and mission debriefing system (MDS). The side-by-side cockpit is configured so that the student pilot can be seated either in the LH or RH seat, as both have their own throttle lever.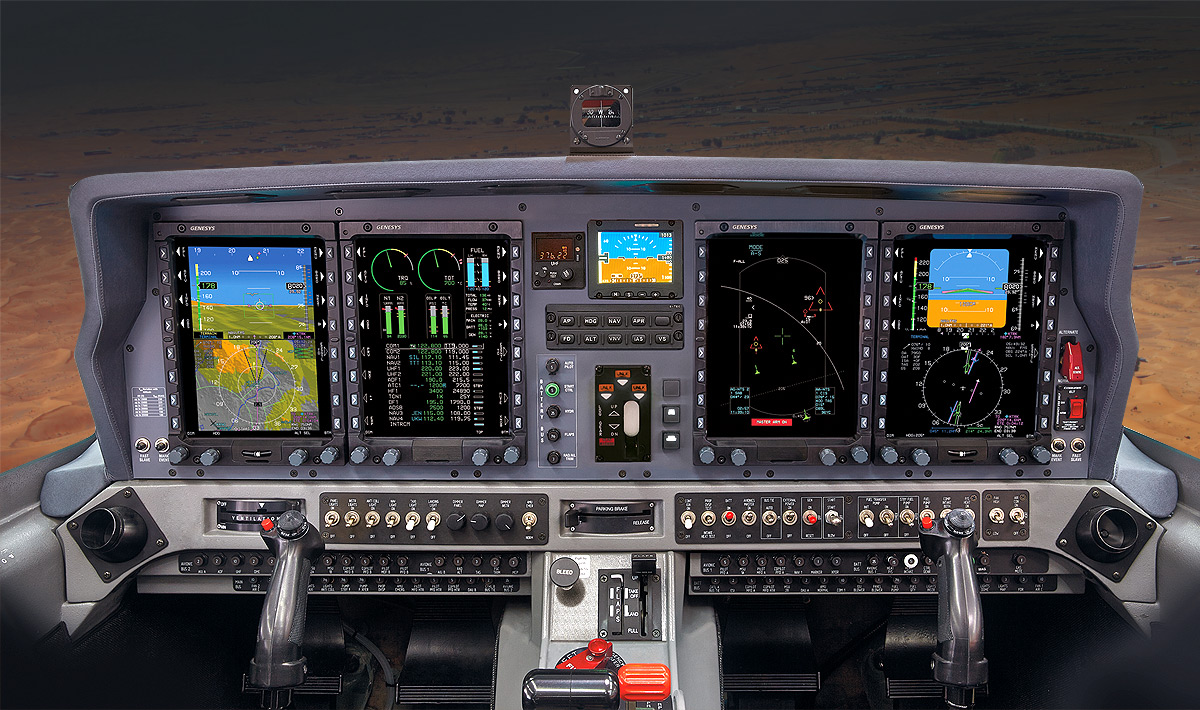 The 120TP will be used to deliver the 'elementary' part of the military pilot training system, which includes principles of flight and basic manoeuvres, emergency procedures, aerobatics and formation flying.