A group of aviation-minded MPs have set-up an All Party Parliamentary Group (APPG) to promote the interests of General Aviation within the UK political system.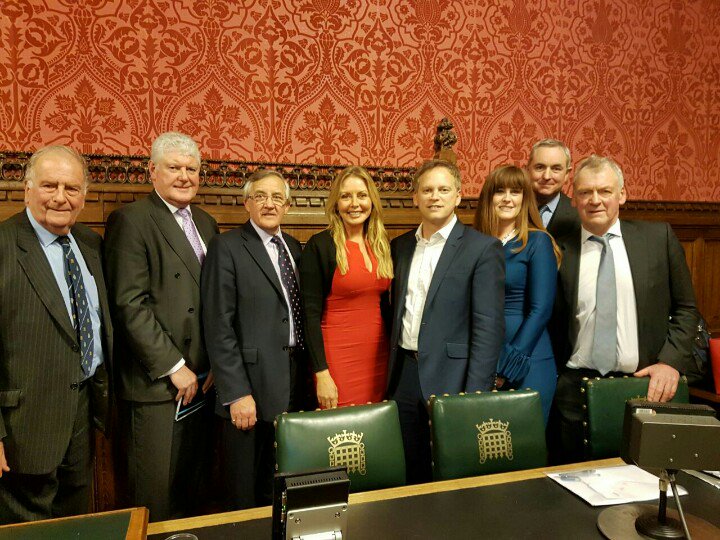 All Party Groups are cross-party groups that work across political party lines to pursue an objective on a subject. Chairman Byron Davies, Member of Parliament for Gower, said, "General Aviation faces a number of major issues in the United Kingdom from Brexit to the future of airfields and we need to tackle these issues in Parliament. Therefore, myself and Grant Shapps are creating an APPG to seek to influence change in Government policy and to support the General Aviation community." Grant Shapps is well-known within the GA community for promoting the 'GA Red Tape Challenge', helping to establish the CAA's GA Unit, and also as the driving force behind the government's General Aviation Strategy, which was published in 2015.
The inaugural meeting of the General Aviation APPG was held in the House of Commons itself, moved from its original venue due to the number of guests who arrived to witness the occasion. As well as Byron Davies and Grant Shapps, other APPG members include Ian Paisley MP, Sir Gerald Howarth and Lord Rotherwick.
Invited guest speaker at the meeting was Carol Vorderman, well-known TV personality and keen aviator. Carol spoke passionately about her route into aviation. At university she was denied access to the local University Air Squadron on the basis of being female, and gave-up her dream of becoming a pilot until she met round-the-world aviator Polly Vacher. Having obtained her PPL three years ago, Carol is now in the late stages of planning a round-the-world flight to raise funds for Air Cadet bursaries (she is an honorary Group Captain in the Air Cadets and an ambassador for the organisation). In a neat twist, her daughter has now joined a University Air Squadron. Speaking of General Aviation as a feeding ground for young people to come into aviation, she made the point that without General Aviation, the airlines and the military would have no pilots. It would be, she said, like asking the Olympic swimming team to win medals after closing all the swimming pools.
Issues raised at the meeting included a plea for the APPG to focus on the preservation of GA airfields as an absolute priority. Roger Gale, MP for Thanet, said that he is "fighting like hell" to get Manston airfield re-opened. Grant Shapps added that his own local airfield, Panshanger, has a good chance of re-opening thanks to Local Authority support. Andrew Brookes of the Air League also raised the perennial topic of the imposition of VAT on flight training, a policy that puts the UK at a disadvantage compared to other European countries and has led to large amounts of professional flight training being moved overseas.
The next meeting of the General Aviation APPG is expected to take place within the next few months.