L3 Airline Academy say that they are now accepting applications for the 'Generation easyJet' programs, designed to take the successful applicants to a First Officer position with EasyJet via either a Multi Pilot Licence (MPL) training route, or an Integrated ATPL course.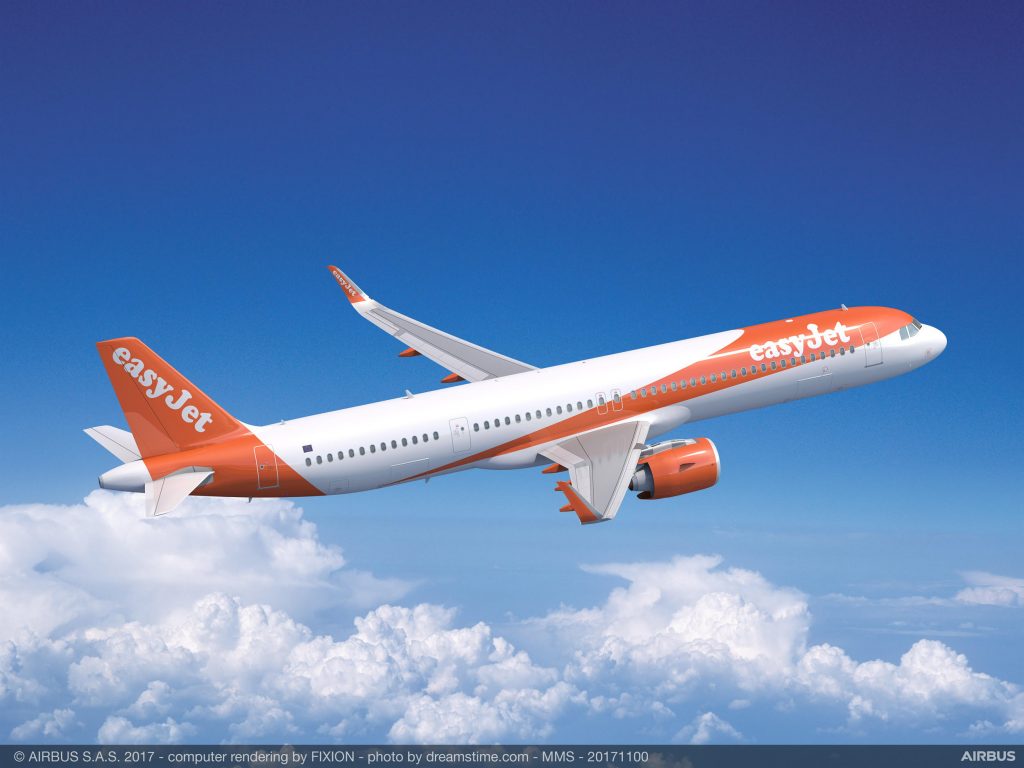 The basic entry criteria are:
To be at least 18 years of age to commence training.
Have the unrestricted right to live and work in the European Economic Area (EEA) or Switzerland.
To hold a minimum of 5 GCSEs (or equivalent) grade C or above, including maths, science and English language.
To be able to demonstrate successful completion of secondary or high school education (or equivalent).
To be fluent in English (verbal and written).
To be able to produce a criminal record check (CRC) basic disclosure certificate before training can commence.
To be of minimum height 5 ft.2 in. (157 cm), maximum height 6 ft.3 in.(191 cm)
To be able to obtain an EASA Class 1 Medical without restrictions prior to commencement of training
To qualify for the easyJet MPL or the MPL Upgrade, the applicant must also hold a minimum of 2 A Levels grades C or above (excluding General Studies and Critical Thinking) OR a degree grade 2:2 or above.
Applicants who pass the initial selection phase will be invited to attend a two-day selection event with L3 and easyJet at L3's Airline Resourcing and Selection Center at Dibden Manor, UK.
The following route plan applies to the training footprint for the easyJet MPL for those candidates who secure a place on the easyJet MPL or the easyJet MPL Upgrade:
Basic Training
Theoretical knowledge training classroom and computer-based, UK or New Zealand (NZ). Duration approximately 26 weeks.
Aircraft flight training – Single-engine piston aircraft, NZ and UK The core phase of the MPL including the fundamentals of visual flying, basic instrument flying, night flying, and Upset Prevention and Recovery Training (UPRT). Duration approximately 22 weeks.
Multi-pilot flight training – A320 Jet simulator UK Introduction to the A320 and jet operations for instrument flight training using easyJet's SOPs (Standard Operating Procedures). An Initial Crew Resource Management (CRM) course covers Threat and Error Management training (TEM). The Basic phase concludes with Line Orientated Flight Training (LOFT) and Upset Prevention and Recovery Training (UPRT). Duration approximately 11 weeks.
Intermediate Training
Aircraft type-specific training– A320 Jet simulator, UK Type-technical ground school and advanced handling skills on our A320 simulators. Duration approximately 7 weeks.
Advanced Training
Aircraft type-specific training– A320 simulator and A320 aircraft, UK– with L3 and easyJet The advanced phase in MPL is similar to Type Rating training. easyJet's full airline SOPs are incorporated, in readiness for the Licence Skills Test (LST). Duration approximately 4 weeks.
easyJet training – line flying, UK and Europe with easyJet Line Orientated Experience (LOE) and Line Check, including Safety, Emergency and Procedures training. Duration approximately 10 weeks.
The funding required for the complete easyJet MPL route is £109,000, comprising of:
Training Security Bond – £69,000 (paid in 13 instalments)
MPL Training Fee 1– £20,800
MPL Training Fee 2– £19,200
The funding required for the complete easyJet Integrated ATPL Route (Route 3) is £123,800. This comprises:
Training Security Bond – £69,000 (13 instalments)
Foundation Training Fee – £24,800 (paid before the commencement of Leg 3 training)
Type Rating Training – £30,000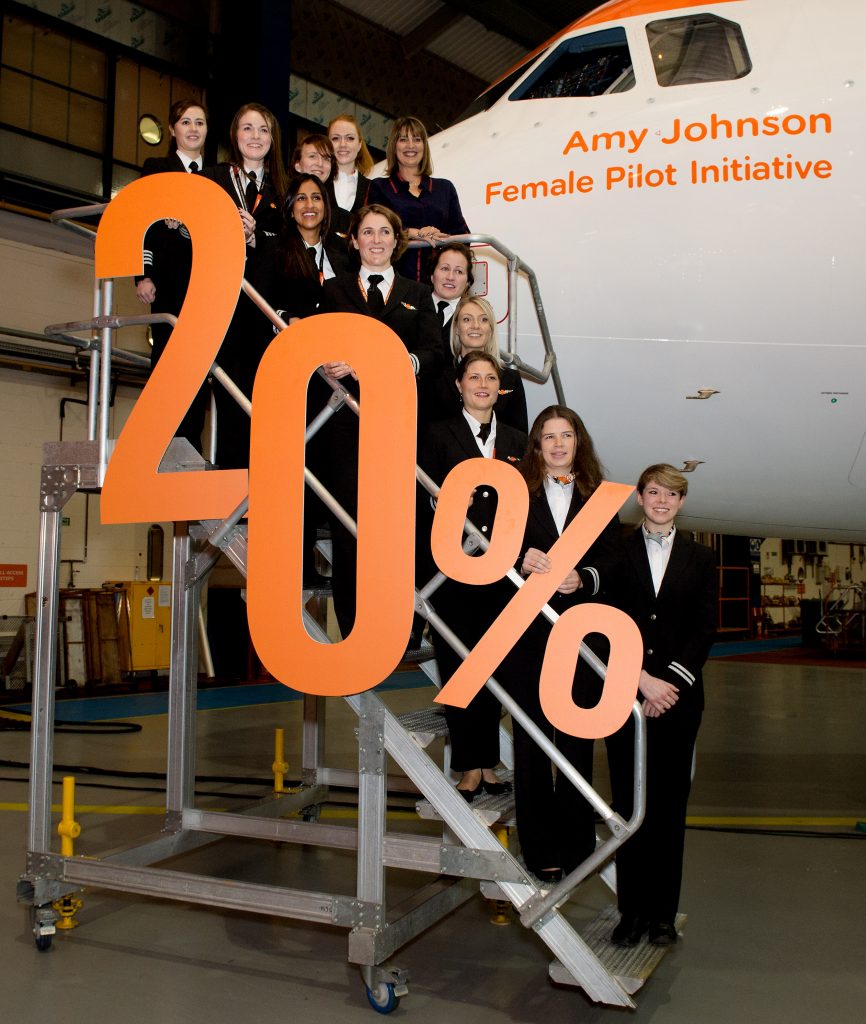 Outstanding female easyJet MPL applicants may also have a limited opportunity for a training loan to be underwritten by easyJet as part of the Amy Johnson Flying Initiative. In partnership with the British Women Pilots Association, easyJet and L3 CTS, this initiative forms part of a longer-term strategy by the easyJet to encourage women into all ranks and positions as professional pilots.
In October 2015, L3 was selected as the launch partner to deliver the easyJet Amy Johnson Flying Initiative with the aim of doubling the number of female new entrant pilots to 12% over two years through the Generation easyJet Pilot Training Program. In fact, this target was exceeded just 14 months from launch, with easyJet recruiting 33 female new entrant pilots.
easyJet has now set itself a more stretching target of ensuring that 20% of new entrant cadet pilots recruited by easyJet in 2020 are female. Based on current recruitment plans this would mean that easyJet would be recruiting around 50 female pilots a year.
L3 Airline Academy are now also accepting re-applications from previously unsuccessful applicants to their Generation easyJet Pilot Training program. Anyone wanting to re-apply is asked to ensure that their deferral period to re-apply has passed. Candidates will have been advised of the length of their deferral period in feedback from the L3 / CTC team.
L3 say that they are unable to accept applications from those who have applied unsuccessfully to other approved training providers of the Generation easyJet Pilot Training Program. However, these applicants may be eligible to apply to the Integrated ATPL Airline Pilot career program.