Michael Gove MP (Secretary of State for Environment, Food and Rural Affairs) visited Fairoaks Airport in early July as a guest of the 'No Fairoaks New Town' campaign. The campaign, established in February 2017, is seeking to protect Fairoaks Airport in Surrey from a proposed garden village development of up to 2000 houses known as 'Fairoaks Garden Village'. This would see the end of all aviation activities on the historic General Aviation (GA) airfield.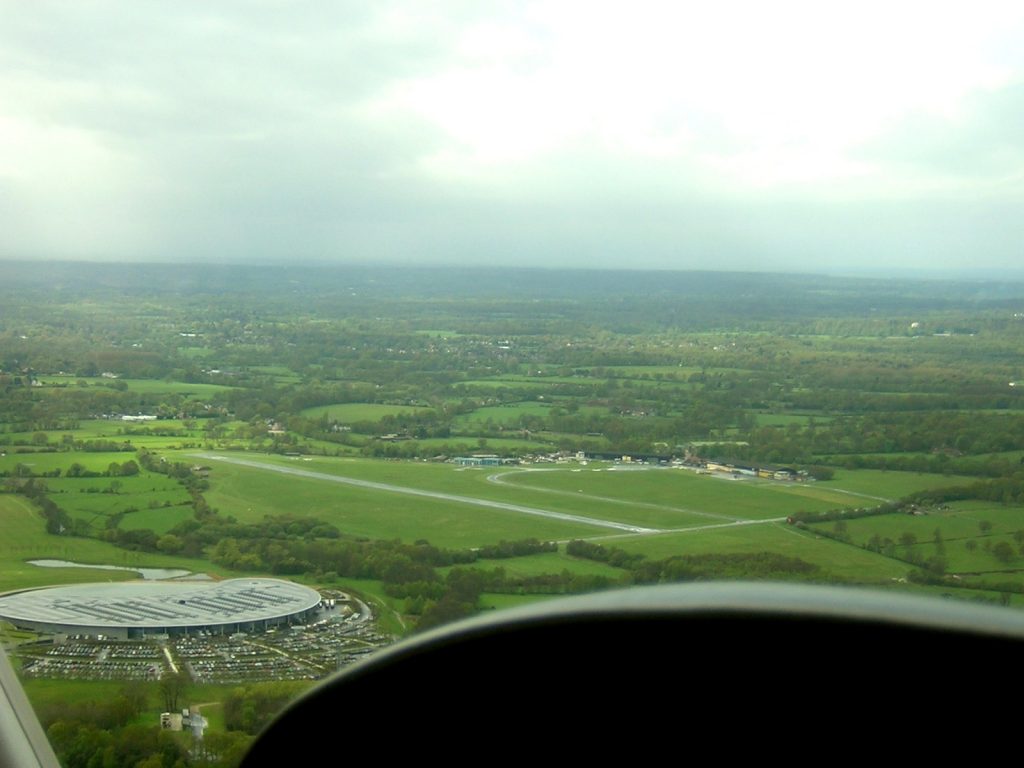 'No Fairoaks New Town' was founded by local resident Krikor Krikorian and is funded by donations from local residents and businesses. Campaign Chairman, Douglas Mancini, said, "Michael has been very supportive of our campaign so far, including signing our petition. The future of the airport is important to the local economy and Michael is keen to see this asset protected, along with the Greenbelt land on which it sits".
Mr Gove had a tour of some of the airport's resident businesses including GAMA Aviation, Synergy and High Level Photography and took a short flight around the local area viewing the airport and his constituency from the air. The Secretary of State was given a high level tour of the precious habitats and environment which would be destroyed if the development went ahead.
Mr Gove said, "I have led the campaign to say 'no' to the development here until we get absolute guarantees and insurances". Mr Gove also said he was "delighted to have the maximum possible support for the position that commands the support of the majority of our constituents".