EASA approve automatic validation of Flight Crew Licences and reduction in Multi-crew Pilot Licence (MPL) take-off and landing requirements.
ICAO Recognition
Introduction of the automatic validation of flight crew licences amendment will allow recognition of the European Flight Crew Licensing Regulations at an ICAO level. The multi-crew pilot licence amendment will allow for a reduction in the number of take-off and landings needed to qualify for a multi-crew licence, subject to satisfactory performance.
At a meeting of the EASA Committee held in late February, a positive vote was made on a Draft Commission Regulation based on EASA Opinions 03/2017 and 16/2016, amending Commission Regulation (EU) 1178/2011. These opinions relate to the automatic validation of flight crew licences and the multi-crew pilot licence take-off and landing requirement.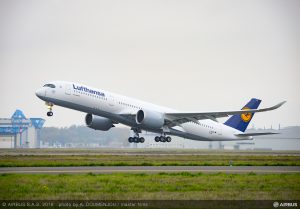 EASA  to Make MPL More Competency Based
EASA say that the new MPL take-off and landings requirement, developed by EASA amends the number of take-off and landings required during the advanced phase of an MPL training course.
The new rule, as well as the related guidance material (GM) developed by EASA in consultation with industry MPL experts, will enable Approved Training Organisations (ATOs) and respective operators to make the MPL course more competency-based, by reducing the minimum number of take-offs and landings from 12 to 6 provided that a procedure is in place to ensure that a pilot is trained in competency.
EASA say that a process between the ATOs and the respective operators should be established to ensure that corrective action is taken if in-training evaluation indicates the need to do so.
This proposed amendment will ensure full alignment with the existing ICAO Annex 1 and related provisions and introduce a more competency-based approach to pilot training.
By Rob Hall