Airspeed Aviation Ltd, based at Derby Airfield, has announce that it has recently been appointed a Garmin Sales and Service Centre.
This appointment is based on many years of avionics installation experience, and comes at the same time as the company moves into a new purpose built aircraft maintenance facility at its home base Derby Airfield.
Airspeed Aviation is also the operator of Derby Airfield and Derby Aero Club; Airspeed Aviation is owned by the Jones family, well-known for their tenacity in defending their original home base at Burnaston airfield against redevelopment as a Toyota factory, and subsequently establishing Derby airfield at a nearby 'greenfield' site.
David Jones, Chief Engineer of Airspeed, said: "We are delighted to be associated with Garmin and their large range of premier avionics systems, and we look forward to be able to offer our customers, both old and new, the complete range of Garmin Aviation products".
Airspeed Aviation is one of the UK's longest-established aircraft maintenance companies, having been continuously CAA-approved for over 35 years, and is able to offer a wide range of aircraft maintenance services, including routine maintenance, avionics installation and service, engine and component overhauls, together with specialties in British classic aircraft and retractable Cessna models.
The new 10,000sqft hangar facility enables Airspeed to be more efficient and able to handle more aircraft simultaneously.
Garmin has gained EASA approval for its GFC500 Digital autopilot which works with its very popular G5 EFIS system, and is available for a range of Cessnas, Pipers, Grummans, Mooneys and Beech aircraft. Airspeed has already installed several of these systems and owners are very impressed with its capability & performance.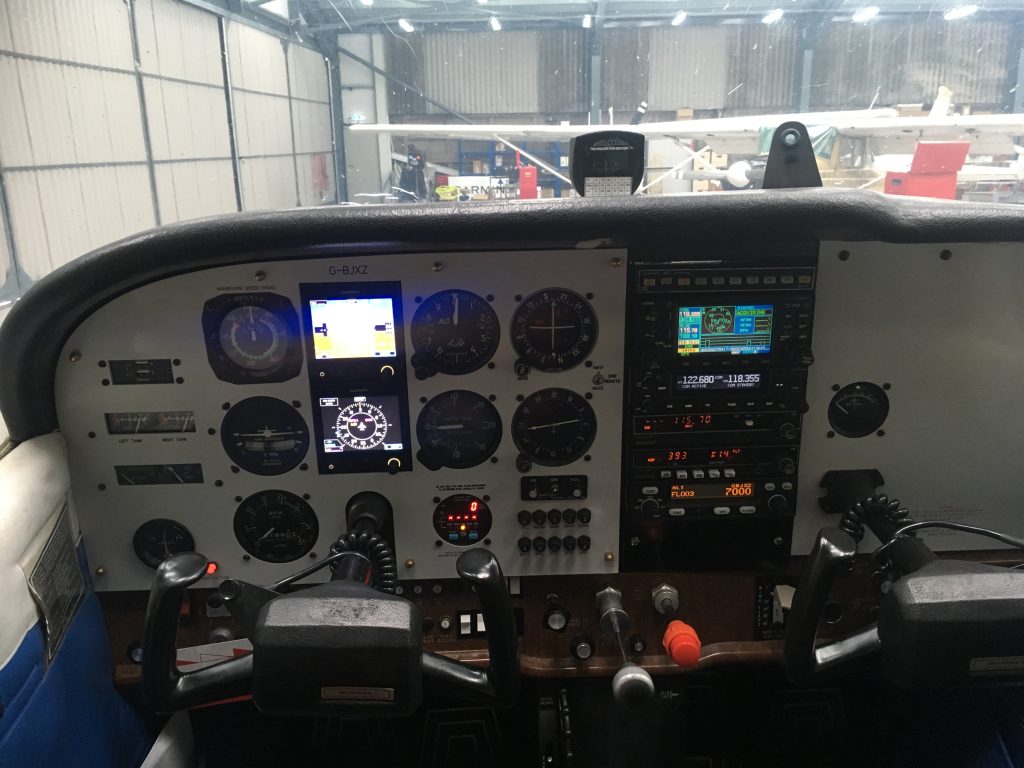 Garmin also has approvals for full EFIS systems, approved to replace the original primary flight and engine instruments, with the G500TXi aimed at the certified GA market.
Coming soon is the certified version of the G3X Touch EFIS system which has already gained FAA STC status with EASA certification in progress.
Airspeed Aviation holds EASA Subpart F & G approval, as well as CAA approvals covering virtually all GA aircraft types. Airspeed Aviation can be contacted at: derbyaeroclub@btconnect.com or 01283 733803.