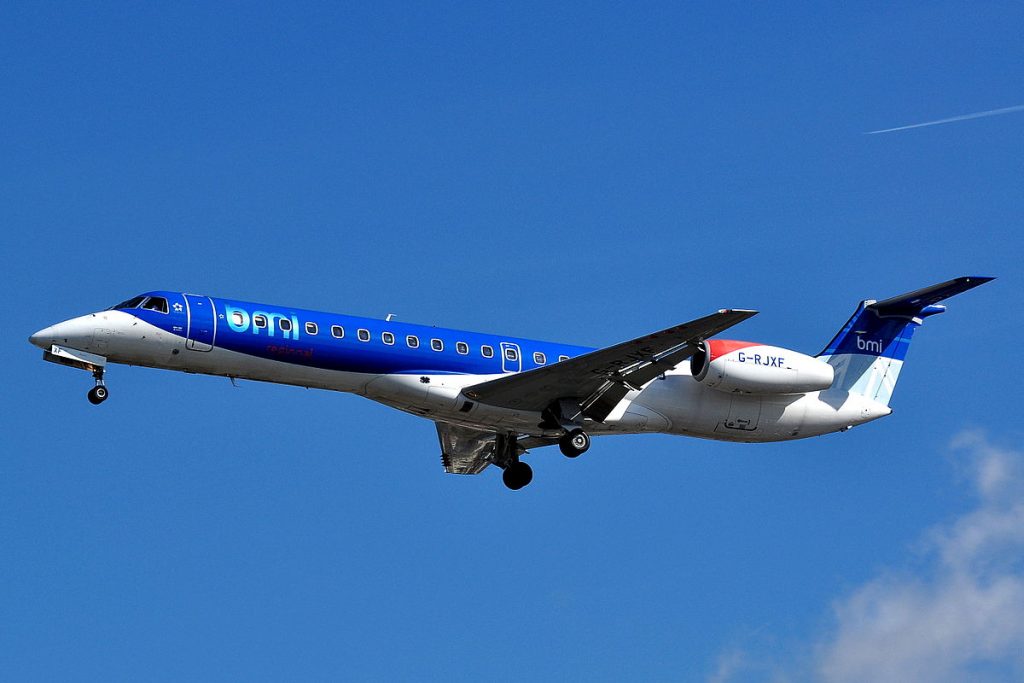 bmi regional has launched a recruitment drive to attract new Captains and First Officers. The airline is seeking crew of all levels, but particularly direct entry captains, based out of one of bmi regional's key hubs in either Munich or Bristol.
bmi regional operates a fleet of 18 Embraer 135 and 145 aircraft. The airline now operates more than 350 scheduled flights a week across a network of 35 destinations in 11 European countries and employs more than 400 staff. The airline also operates an extensive ad hoc charter business and flies on a contract basis on behalf of other carriers.
Commenting on the recruitment drive, bmi regional's Chief Operating Officer Martin Whittaker, said: "At present the industry is experiencing a global shortage of flight crew.  Whilst we do have a steady number of applications each month our growth creates a requirement increase this rate.  Whittaker continues: "bmi regional prides itself on its convenience, quality and professionalism, and we are looking for people who are able to reflect those qualities to our customers"
Bmi regional say that successful candidates for the direct entry captain's position will enjoy a host of additional benefits including on the job training and career progression, concessionary travel, pension, life assurance cover, private health care and 30 days' annual leave.
Application criteria include:
must hold full EASA ATPL, preferably issued in the UK;
preferably ERJ 135/145 type rating;
a minimum of 3500 hours with at least 500 hours jet or 1000 hours turbo-prop command achieved within a multi-crew system;
be in possession of a valid EASA Licence on commencement of employment with the company;
applicants will need to apply to the Disclosure and Barring Service in order to obtain an airside security pass;
provide full and comprehensive personal and employment references covering the last 5 years;
must live within one hours travelling distance from the assigned base;
level 6 English language proficiency;
applicants must hold a 10 year British or European passport before employment OR have the indefinite right to live and work in the UK, as well as any relevant visas. Copies of passport stamps should be included with applications from non-European passport holders;
applicants will be issued with a Health Assessment form; the offer is conditional on satisfactory review of this by the Company Doctor;
a high standard of physical fitness and visual acuity of 6/9 in each eye, aided or unaided;
immaculate appearance;
be in possession of a valid Class 1 medical category with at least 6 months validity remaining on commencement of employment;
must hold a full valid driving licence.
bmi regional say that it has noticed that a number of websites are claiming to be acting on their behalf in recruiting or facilitating recruitment of employees. The company say that they only authorise selected recruitment partners to select people on their behalf. All bmi regional employees are recruited via its official website, social media partners or authorised recruitment partners. bmi regional say that it never charges job applicants any kind of fee at any stage of the recruitment process.
To apply, applicants are invited to email a CV and covering letter to careers@flybmi.com