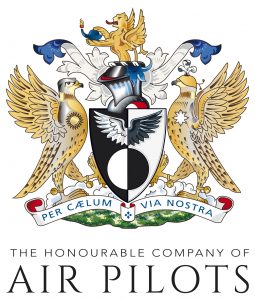 Each year the Honourable Company of Air Pilots (HCAP) presents aviation industry awards to mark achievement and excellence within the industry. These awards are presented in Guildhall, London, often by a member of the Royal Family or The Rt Hon The Lord Mayor and in the presence of around 700 fellow aviators, aviation professionals and enthusiasts. HCAP say that the awards are important and distinctive because they recognise achievement which may otherwise not fit the criteria for a national award (honours list etc.) and therefore remain unrecognised by the industry and public alike.
There are a number of training-specific awards:
The Glover Trophy Awarded to the most meritorious student pilot graduating from a college or school of civil or military aviation. Particular consideration will be given to the candidate's progress during the course, including qualities of character, leadership, involvement in sport, recreation and voluntary service, in addition to flying and academic achievement.
The CFS Trophy Awarded to an individual, group or organisation that has made an outstanding contribution toward the achievement of excellence in the delivery of flying training or instructional standards.
The Pike Trophy Awarded to an individual who has made an outstanding contribution to the maintenance of high standards in civil flying instruction.
The John Landymore Trophy Awarded to the outstanding candidate of that year for a PPL Scholarship. The award is recommended by the Scholarship Committee.
Air Commodore Rick Peacock-Edwards, Chairman of the Trophies and Awards Committee says that the awards serve a useful and high-profile public relations purpose to the benefit of all in aviation and help to maintain the high esteem in which aviation as an industry and profession is held by the public at large.
Nominations, which should take the form of a written citation of around 500 words for the year 2017 must reach the HCAP office (office@airpilots.org) by 31 May 2017.