L3 Electronic Systems has announced that products and services from its companies Link UK, CTC Aviation and Aerosim Technologies will now be delivered under one unified brand which it is calling 'L3 Commercial Training Solutions' (L3 CTS).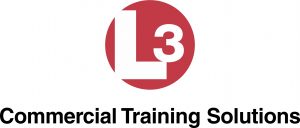 L3 CTS will provide a full spectrum of pilot training solutions, including cadet pilot training, airline training, aircrew resourcing, simulation systems and training centres, such as the new London-based facility near Gatwick Airport.
"Unifying these businesses under the L3 CTS name leverages the strong brand equity of L3 Technologies, while reflecting our evolution into a leading global provider of end-to-end pilot training," said Alan Crawford, President of L3 CTS. "Now, under one organization, we are offering truly integrated and comprehensive solutions that provide agile, innovative and customized solutions tailored to meet our customers' needs."
L3 CTS say that their services will be delivered through three main business units:
Training Systems for commercial aircraft operators and maintainers looking to support their aircrew and maintenance training requirements
Airline Training for airlines requiring customized flight crew, instructor and examiner training
Airline Academy for cadet pilot selection, resourcing and training
The company's has also launched two new websites – www.L3CTS.com and www.L3AirlineAcademy.com.