As the UK aviation authorities continue to warn General Aviation about the "unacceptable" level of airspace infringements, and in turn the General Aviation community's attitude towards the ongoing expansion of controlled airspace continues to harden, the CAA have launched a major consultation on how decisions on introducing and changing controlled airspace are made. Meantime, a more fundamental question is being asked by the GA industry and the general public, which in essence comes down to who owns airspace.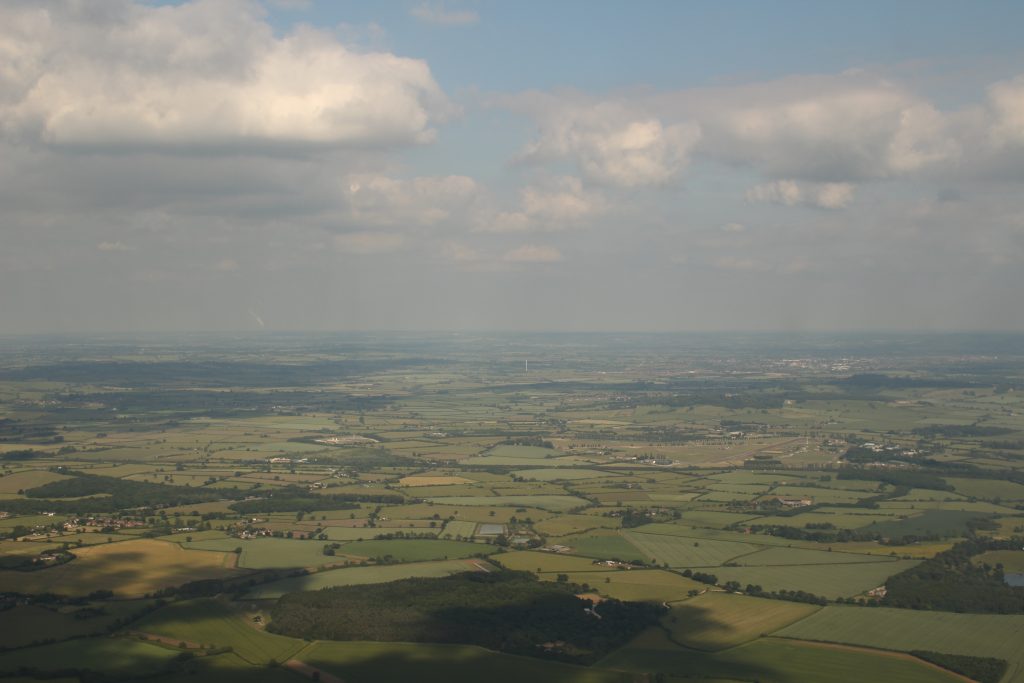 At the early Spring annual general meeting of the British Gliding Association (BGAs), John Williams (the BGA's airspace guru) is making an unusual pitch about airspace – he wants the CAA to intervene more in airspace decisions. This unexpected approach is driven by disillusionment with the present process. For example, John points out that when the concept of Radio Mandatory Zones (RMZ) was introduced, the BGA were a supporter as they believed RMZs would provide an alternative to more restrictive Class D controlled airspace at many smaller regional airports. Instead, those airports have kept their Class D airspace, and instead RMZs have been introduced on apparently flimsy pretexts, such as at Hawarden where thousands of GA flight are likely to be forced to re-routed every month, for the benefit of a freight aircraft that uses the airfield as little as once per week (ironically, flying out Airbus components). Meantime, even airfields as underused as Inverness are advancing plans for extensive controlled airspace, potentially forcing GA flight to re-route over some of the most hostile terrain in the UK. John is also concerned that GA flights are increasingly being 'funnelling' into narrow gaps between controlled airspace, thus hugely increasing the risk of airproxs or even collisions. Using data logged from 31,500 flights over a 12 year period to produce an activity graph, the evidence looks compelling.
The next speaker, John Brady from the Future Airspace Strategy VFR Implementation Group (FASVIG), is also critical of the current situation. He says that something needed to be done to give GA a slice of the Future Airspace Strategy, FASVIG aims to deliver a set of tangible benefits for VFR operations within the 2015-2020 timeframe and so establish a sustainable future for VFR operations. He says that it is becoming increasingly apparent that while European airspace is integrated, UK airspace is segregated. In other words, UK Controlled Airspace (CAS) is there purely for the benefit of Commercial Air Transport, and intended to keep GA operations out. In the UK, airspace is becoming more complex and crowded and the segregation model is failing, a sign that the UK airspace model is unfit for purpose. He also points-out that new European proposals on Air Traffic Control would outlaw the provision of air traffic control services outside CAS. It is understood that the response from the UK's air traffic services has been to propose that 59 new Control Zones and Control Areas should be established in the already crowded UK airspace. In the unlikely event that this was to happen, he has the gloomy forecast that this would effectively spell the end of General Aviation in the UK.
The CAA's Stuart Lindsey has the unenviable job of following that bombshell. He talks in positive terms about the proposed changes to how the CAA makes decisions about Controlled Airspace, promising more transparency, greater consultation, increased clarity and more opportunities for parties other than the airport seeking controlled airspace to make a real contribution to the process. He also reveals some of the CAA's 'to-do' list of current airspace proposals, including the stalled application by Farnborough which many consider to be a 'line in the sand' for GA.
Some current UK airspace proposals:
Brize Norton Class D
Exeter Class D
Farnborough Class D
Inverness Class D
Oxford RMZ / Class D
Southend Class D Post Implementation Review
A few weeks later, at a CAA seminar for flying training organisations, the CAA airspace representative appears to highlight the differences over how airspace is perceived when he tells the audience that, "Controlled airspace is there to protect Commercial Air Transport", apparently confirming that the UK is working to a 'segregation' airspace model. He also says that National Air Traffic Services (NATS) and the airlines (who are 42% shareholders in NATS) have been to the CAA to demand action to reduce airspace infringements. He talks about the human effect of infringements on the controllers who have to deal with them and points out that the CAA continue to be tolerant on this matter, having provisionally suspended the licences of just six pilots in the last year for infringements. To put this in perspective, he cites the case of the recent prosecution of one pilot who made five separate airspace infringements in a single flight.
When airspace is discussed, probably the most common flashpoint between the GA and the airlines is over the provision of large swathes of controlled airspace at regional airports which have very little in the way of airline operations. Research by FTN has revealed that some of these regional airports have as little as eight airline movements a day (a movement being a take-off or landing). Furthermore, on average up to third of those movements take place before 09:00 or after nightfall – times during which there is likely to be little if any GA or training traffic.
Average daily Commercial Air Transport (CAT) movements
SOUTHEND         36 CAT arrivals/departures
NORWICH           24 CAT arrivals/departures
DONCASTER       24 CAT arrivals/departures
TEESSIDE              8 CAT arrivals/departures
This conflict is typified in the current proposal for Class D airspace to be established at Exeter airport. The airport is pushing for controlled airspace on the basis of an increase in the amount of Commercial Air Transport (CAT) traffic using the airport. The airport's forecasts that scheduled and charter airline flights at the airport will grow from 13015 annual movements in 2017 to 15954 movements in 2022. However, the airport's figures also reveal that in 2017 it expects to handle 23742 GA movements – including training, go-arounds, private flights etc. These are flights that usually have no requirement for controlled airspace. Even by 2022, the airport's forecast is that GA operations will account for 53% of the airport's movements, and just 37% will be airline traffic. Which begs the question, why should a minority of aircraft movements inconvenience the majority – bearing in mind that the above figures for GA traffic do not include the large number of 'transit' GA movements and GA operations from nearby airfields which will be curtailed or inconvenienced by the proposed controlled airspace at Exeter.
Dealing with this type of issue is at the heart of guidance published by the CAA defining what will happen at each of the seven stages of the new proposed process for permanent changes to UK airspace – from initial objectives and principles, right through to post-implementation review. It sets out detail for what a sponsor of an airspace change (the airport or other body requesting it) must complete at each stage; the stakeholders they must engage at each stage and the CAA's expectations of that engagement. The guidance also covers how the CAA assesses the proposed change before making its decision, but also reveals that the CAA will not allow any right of appeal against airspace decisions.
The CAA say that this approach aims to bring greater transparency to the airspace change process, so those affected by potential changes have access to transparent, user-friendly information and are engaged fully by airspace change sponsors during the process.
Tim Johnson, Policy Director at the CAA, said "We recognise airspace changes can have a significant impact on local communities and other airspace users, and that some of the proposed impacts are understandably unwelcome. We want to make sure that during the decision-making process, all those affected by a potential airspace change have access to transparent information and are engaged meaningfully in the process so they can have their say. Although not all decisions will be universally welcomed, we want to ensure that everyone involved has confidence in the process and that their concerns have been heard. The views of local communities, airspace change sponsors and airspace users are all vital to shaping the way decisions are made in the future and we urge all groups to have their say on the guidance we have published."
But to some, even these proposals are not addressing the real problem. Speaking in a recent debate in the Scottish parliament, MSP Andy Wightman spoke passionately about the effects of a proposed airspace change at Edinburgh airport (a place that used to host three flying schools, and now has none). He described the consultation process as "seriously flawed," and added that the airport operators had "misled the public and have displayed an arrogance and contempt for public opinion". He went on to point out that the airspace change is proposed by the privately-owned airport, and considered by two organisations (NATS and the CAA) which are wholly or partly funded by the airlines themselves. He added that the governance framework was not one which could act in the public interest and pointed to the opaque ownership structure of the airport itself, apparently owned by unaccountable offshore companies based in tax havens. He summed up the situation by quoting Renton in Trainspotting – "It's a s**** state of affairs to be in!"
Andy Wightman's speech is available on You Tube, published on the 27th April.