Let's start by saying that we're not taking the mickey out of Peterborough, rather we're applauding an inspired bit of fundraising by Jet Sim school, based at Peterborough Sibson airfield.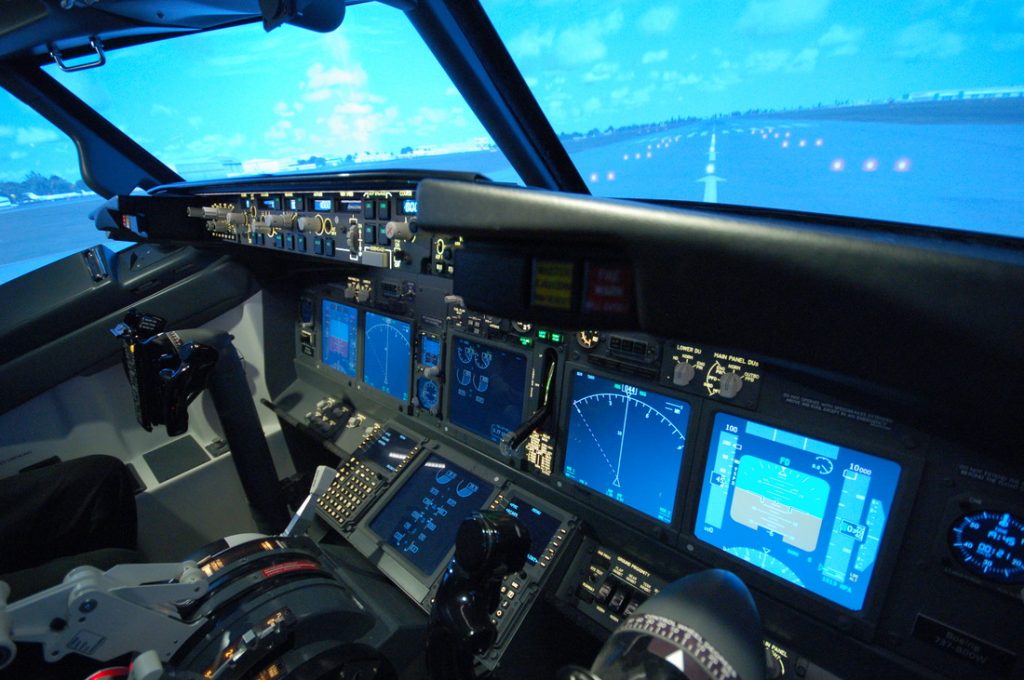 It has come to our attention at FTN towers that Jet Sim School will be using their Boeing 737-800 flight simulator in a marathon seven day and seven night sponsored 'flight around the world' to raise funds for local charity Magpas Air Ambulance.
The annual 'World Flight' event, now in its 17th year apparently, sees teams of simulator pilots from around the world completing 45 sectors across 30 countries covering 37,153 miles flying actual IFR routes, including 'real time' air traffic control and real world weather conditions, over the seven day and night event.
Team JetSim will be flying in Jet Sim School's Boeing 737-800 simulator in aid of Magpas Air Ambulance. The world flight will be live streamed on Twitch [https://www.twitch.tv/jetsimsch], so anyone can watch and interact with the pilots, ask questions or advice and comment on the destinations and route. Alternatively, guests are welcome to see first-hand the JetSim team in action at Sibson airfield from 23:00 pm on 5th November until 09:00 am on November 12th.
Team member and founder of Jet Sim School, Jonathan Lockton, said the money raised during the flight will go towards helping a very worthy local cause, "Our target is to raise £3,000 for Magpas Air Ambulance which provides crucial lifesaving care by land and air to patients in life-threatening emergencies in the East of England and beyond.  Some of the UK's leading doctors and paramedics volunteer their own time to work with Magpas, supporting the ambulance service by providing advanced medical care when time is of the essence. Magpas isn't a state-funded service and relies on generous public donations to continue saving lives. It cost over £3million to operate the service in 2015 alone."
Anyone wishing to help JetSim raise money for Magpas Air Ambulance can visit the JetSim's just giving page at [ www.justgiving.com/fundraising/JetSimWorldflight2016, ] or alternatively text JSIM73 (followed by the amount you wish to donate) to 70070 e.g. JSIM73 £10.